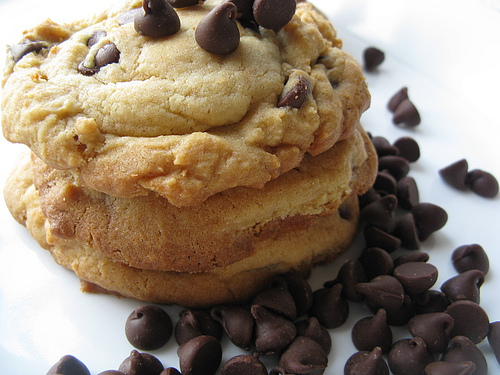 Cookies are one of my favorite foods in the world. Why do I love cookies so much?
1. cookie dough (yum)
2. they smell delicious
3. they taste delicious
4. there are so many possibilities and variations
5. who doesn't love cookies?
I could seriously eat them for every meal. I usually stick to chocolate chip cookies because they are my favorite, but I want to branch out a bit because I've seen so many great recipes on different food blogs. So I need some help. What are your favorite cookies? Do you have a famous recipe you would be willing to share?