The chilly weather has been the perfect excuse to do some reading and cross two more movies off my Best Picture list:
The King's Speech
The Social Network
Toy Story 3
True Grit
I absolutely loved The Fighter. Christian Bale deserves all the recognition that has been coming his way. I highly recommend this film. I wish I could say the same for True Grit. It was entertaining enough, though I don't think I would watch it again. While I don't have anything negative to say about the movie, I suppose I'm just not a Western film gal. As of right now, The Fighter and The King's Speech are my favorites. Four more to go!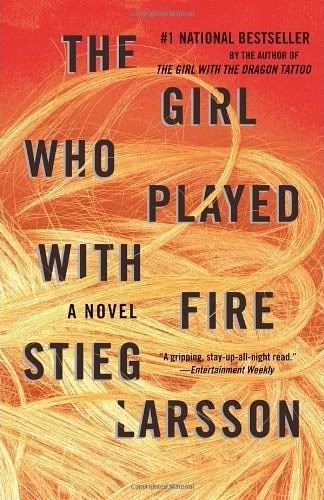 I also finished The Girl Who Played With Fire. Thank you guys for motivating me to stick with the series because I loved it. Unlike the first book I was hooked from the start. I found this story so much more riveting and finished it in days. I can't wait to get my hands on the final book!
Have you read or watched anything good lately?