Blake, didn't anyone tell you that you don't do a backless, deep V, and a high slit dress all together. You choose one! Or maybe I just hate the hair..but really, you could do so much better!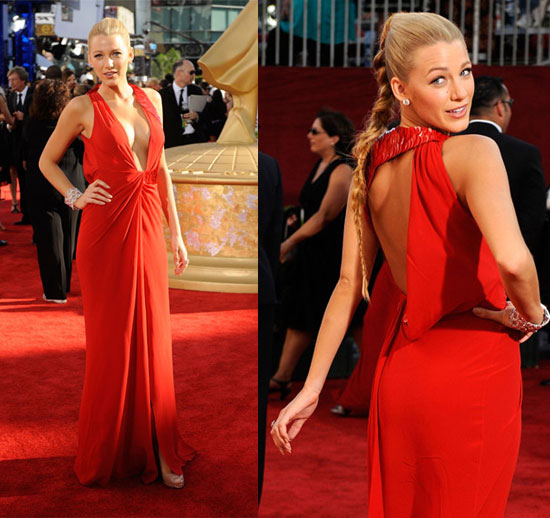 Do you see the string holding on for dear life? I mean you might as well just wear a bikini. Might I also mention that I didn't really like Leighton's look either..
I would LOVE this, if only there was material through that cut out. It looks like a figure skating outfit.
Faves..
I don't know if it's my new-found love for her, but I thought she outdid many of the actresses last night.
Debra Messing looked gorgeous too!
Heidi, being this pregnant, and looking this great should be impossible!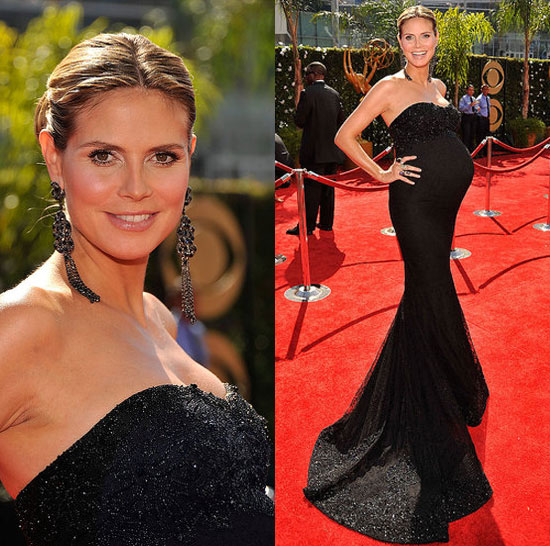 I think January Jones made one of the bolder choices and it works!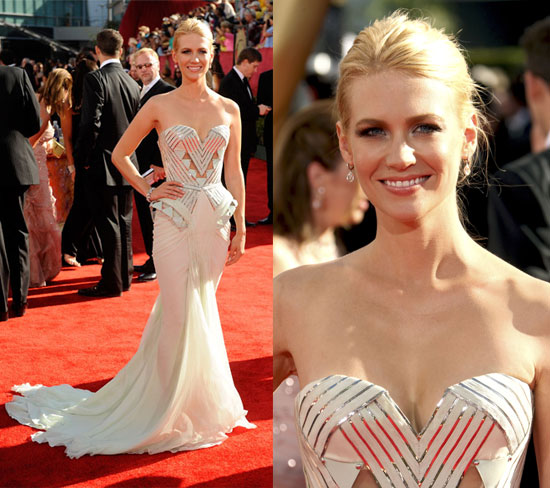 Did you watch last night? What did you think?
all photos via fabsugar.com