My thoughts..
1. Did anyone else watching E!'s red carpet show think Ryan was totally awkward and completely interrupted people all the time? He also had no idea what to say in regards to fashion. What purpose did Jay Manuel and Guiliana serve? I thought G usually does the interviewing?
2. I feel like so many of the dresses were so close to being amazing, but missed the mark. (Charlize with rosette boobs, Zoe's mismatched bodice, SJP's shapeless number that would have probably looked amazing belted, and Demi's too-close-to-spraytan-color dress).
3. Tom Ford is a director?
4. I was holding my breath the whole time K-Stew was presenting. I can't help but feel awkward right along with her. She almost survived, but then the dreaded cough escaped. Better luck next time.
5. I've loved reading the different opinions and reviews. It's so interesting how one person can be someone's best dressed and another's worst.
My favorites:
Vera Farmiga was my top pick of the night. Her Marchesa gown was dramatic, bright, and perfect for the Oscars.
I was on the fence about this dress.. Something about the sheen makes it look a tad cheesy.. Then I decided that it was still alot better than some of the rest and Mariska looks so pretty.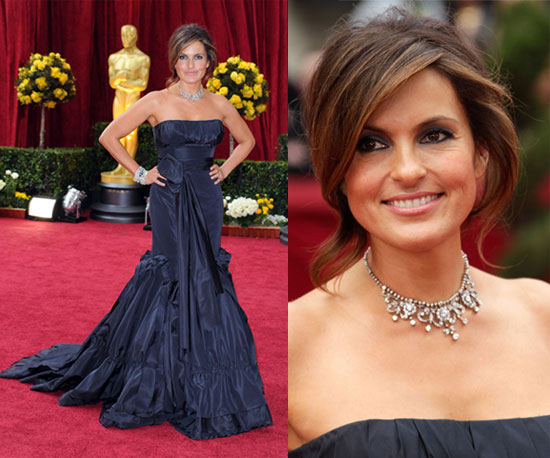 While I think the dress is a tad small, Elizabeth Banks looks stunning.
Helen Mirren, can you please write a book on how to look fab in your sixties? Or perhaps bottle up your fab-ness and sell it? I mean seriously, she looks gorgeous!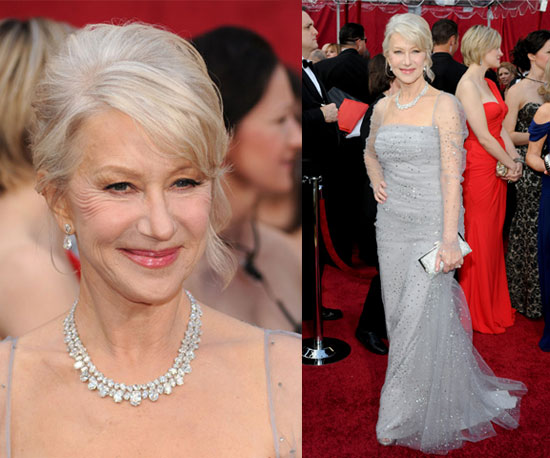 When they showed the bottom of this Monique Lhuillier dress and panned up, my jaw dropped when it was Kristen Stewart. I would have loved to see a colorful statement necklace, but she still looks amazing, and remains true to her personality.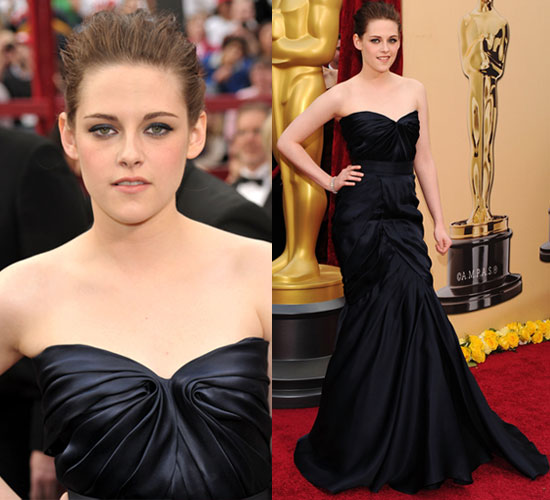 Award for longest standing celeb crush, cutest dimples, and all around hottest hottie: Mr. Jake Gyllenhaal.
Did you watch? Who were your pics for best/worst dressed? Do you agree with the winners?